Wood cutlery might not be dishwasher safe but the warmth and refined aesthetic are worth the hand wash! Maik Lippe's Tan series is a classic take on cutlery with a modern twist… literally. Each piece has a soft twisting edge that follows seamlessly from top to bottom. Not only for looks, this feature provides an intuitive grip and enhanced ergonomics.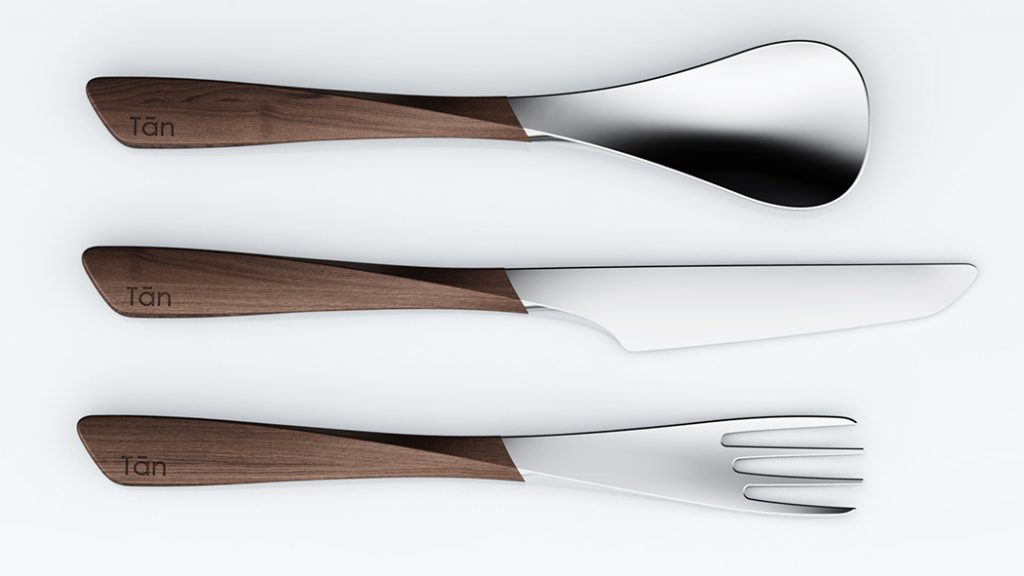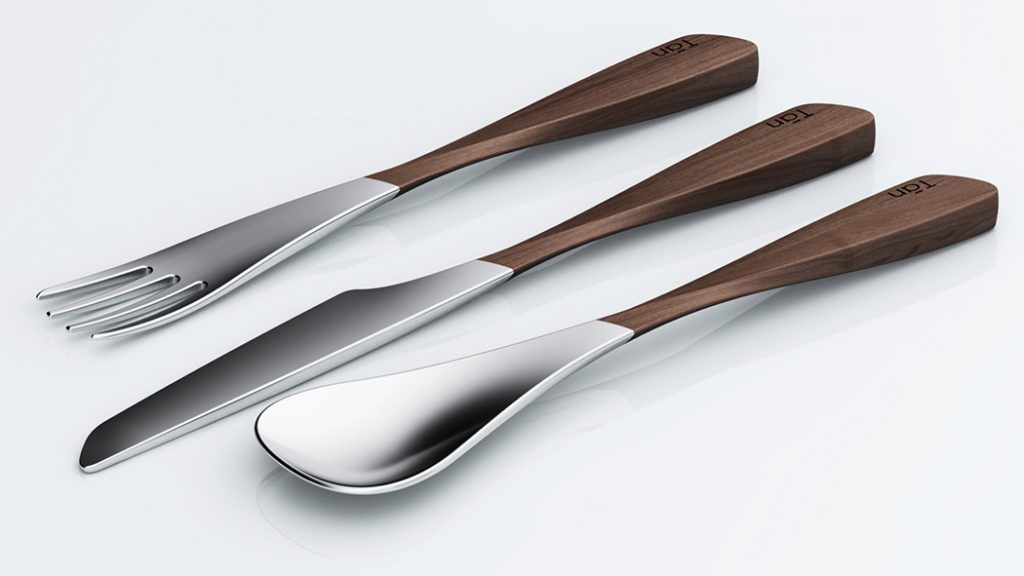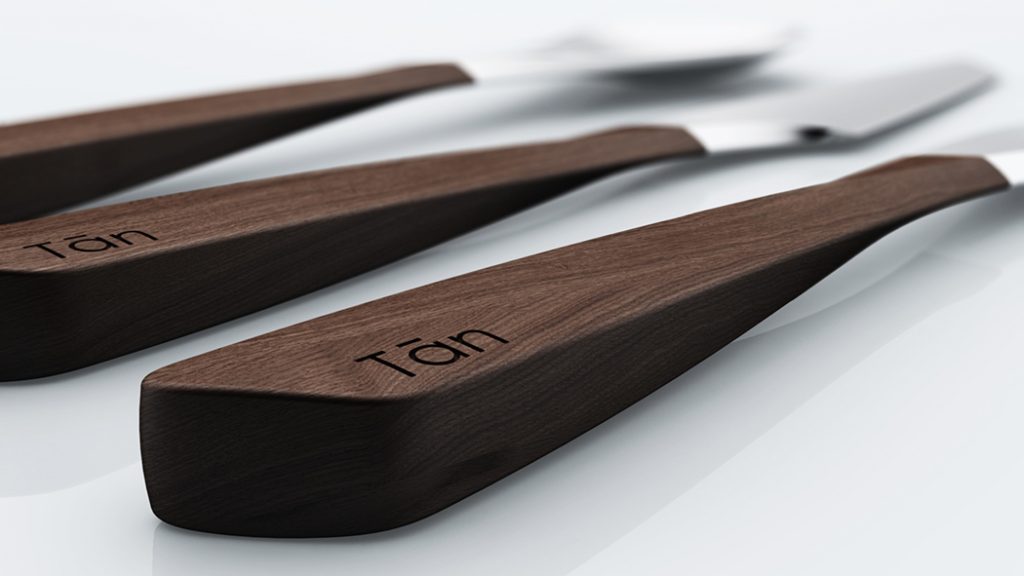 ---
The silver cutlery is a symbol of elegance and it has been used in banquets and important tables for several years. The sense of fashion and aesthetics has changed and most of these cutleries have been saved. Natural gives a new air to silver cutlery making it current and modern without giving up elegance. It has been sought a mixture of two noble materials; its merger with wood brings a warm air to the set. Natural also takes into account the new global mergers in the kitchen and includes utensils from different cultures.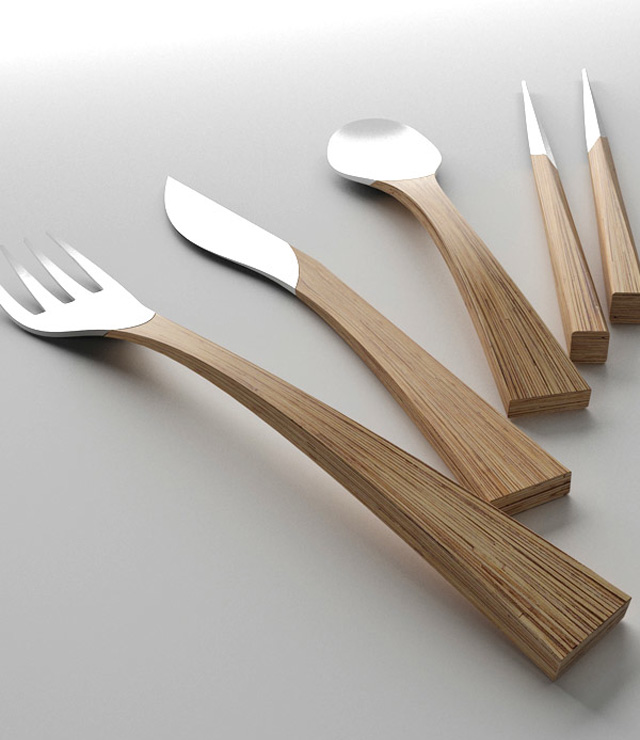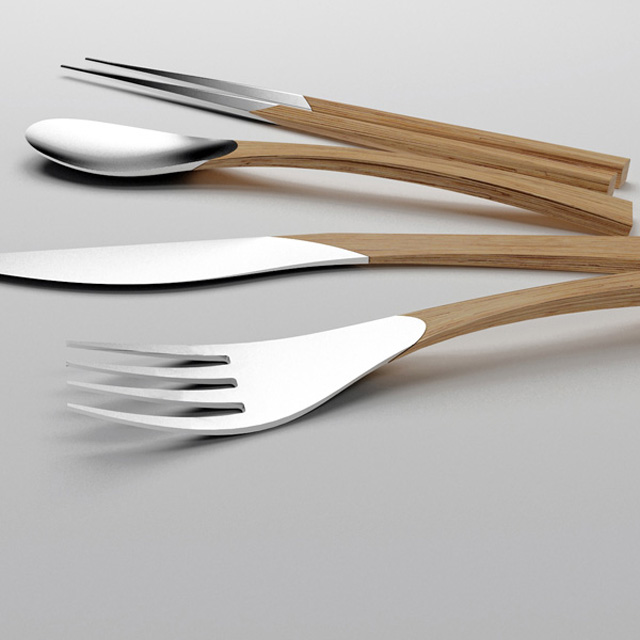 ---
The beauty design of Japanese style cutlery is designed by KEN OKUMURA DESIGN. It is made by YAMAZAKI and Japanese metal working. YAMAZAKI has over 60 year's history for tableware making and located at TSUBAME, NIGATA prefecture.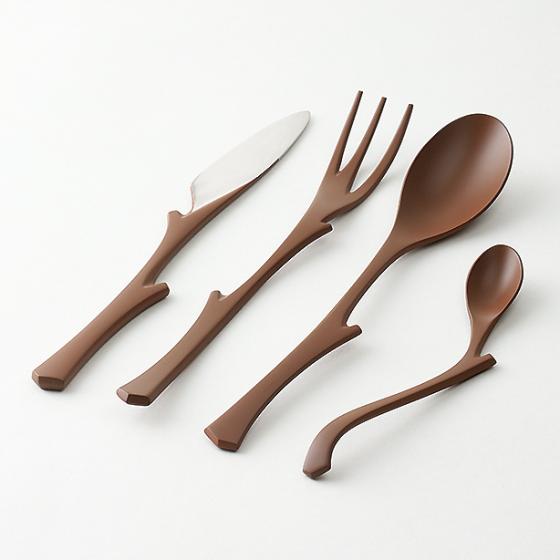 ---
Milan-based designer Libero Rutilo, of DesignLibero, has found a way to give PET bottles a second chance at life. Combining 3D printing technology with upcycling, Libero Rutilo created a series of vases that are only made up of the external shell. That way, your half liter bottles can slip inside to hold the water.