Electrical Recumbent Bike Driven by Cordless Screwdriver
Despite some considerable drawbacks (like safety when riding too low below motorists' radars), recumbent bikes can be much more comfortable than their upright cousins. That said, we're intrigued by this cool prototype for an electrical recumbent bike that's made primarily with bent wood -- and is driven with a Bosch cordless screwdriver.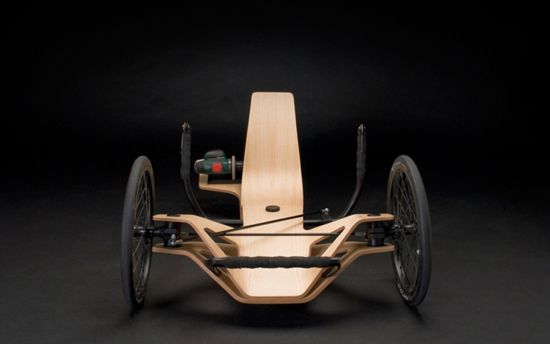 Created by Jirka Wolff, Andreas Patsiaouras and Marcel Heise, a team of German student designers for the annual "Akkuschrauberrennen" competition held by theHAWK University of Applied Sciences and Arts in Hildesheim, Germany, the Rennholzpresents a "serious vehicle concept [for] e-mobility."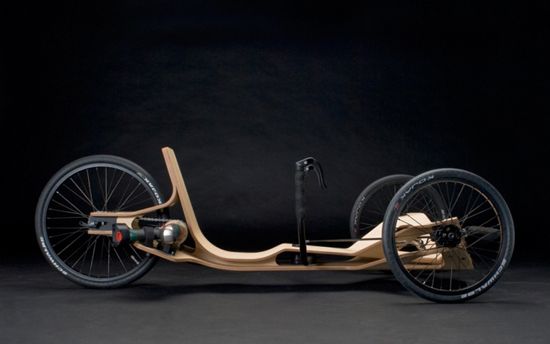 Propelled by a Bosch screwdriver connected to the rear wheel, it's activated and steered by hand. The designers say that due to the choice of materials and propulsion, the concept opens up new perspectives on the use of sustainable materials for vehicle construction. Besides sustainability, wood brings some more benefits to vehicle construction. The natural flexibility of bent wood, for example, has a positive impact on driving comfort.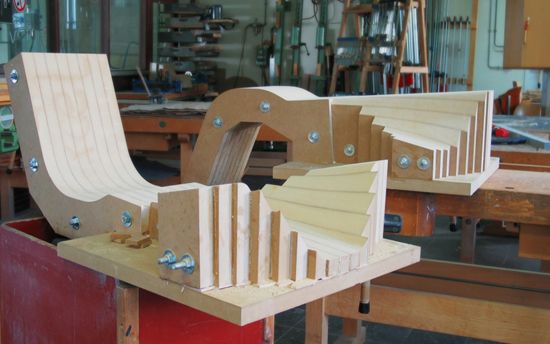 Certainly a sleek design that ingeniously incorporates an everyday tool; more images of the process over at the project website.
Article from : http://www.treehugger.com/bikes/rennholz-recumbent-bike-driven-screwdriver.html