Now, below are few designs, which I dislike. Just like you, I look at consumer products as consumer, but I also look at them as designer and engineer who cannot separate self from knowledge of how things are supposed to be made and also how they actually are supposed to be used. And I often see that products designed by inspiration and which look great on a well-taken photo may not be so great when you have to use them in real life or when you start thinking about the technological process of making these products and costs associated with this. My main motto is "Invent & Innovate!", but I also have a second motto "Innovation must be useful & practical!". I do not like designs which are made as artwork, just to look good. Product designers are not necessarily engineers (yet), but they are not, strictly speaking, artists as well (any longer). They must understand their role smack in a middle between engineers who can make practical working things, but they always look like a box and artists, who can create beautiful things, which more often than not are just that – beautiful things that are not cost-effective in making and not practical or comfy.
So, below are few designs which I believe are examples of when designer worked more as artist rather than engineer, enjoying originality of his/her creative vision, but separating himself from solid and depressing realities of world run by money and numbers.
---
Cutt is a cutlery made of 925 sterling silver. Geometrical correlating areas, accentuated through their folds describe the design of Cutt. Neither function nor ergonomic suitability for daily use are in the front. The design of Cutt focuses on the cultural development of european tableware in form and content. It squares up with the axiom of form follows function.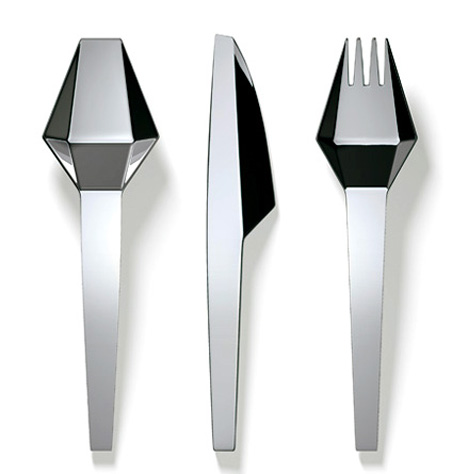 ---
Bulgiarian-born Vladimir Rachev, a 27-year-old product designer has created a set of eating utensils he calls, 'Soil Cutlery.' The tableware is modeled after gardening implements to remind diners that food doesn't come out of boxes or from grocery retailers, but from cultivation.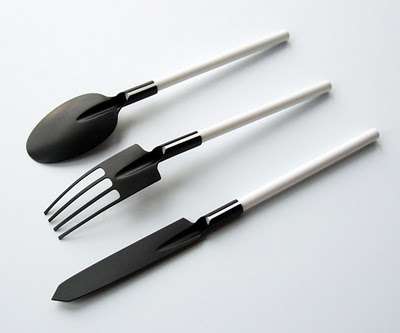 ---
Elise Rijnberg'sPiattona sees a seamless curated culinary assemblage brought to life. Originally designed as a prototype, this beautifully minimalist set is a response to the hurried thoughtless consumption of our frazzled times and seeks to get people to relax and take time to enjoy their food. The streamlined silverware set has a series of strong lines that simplify and force the user to engage in another way, to the act of using the items; and consequently to the act of eating itself.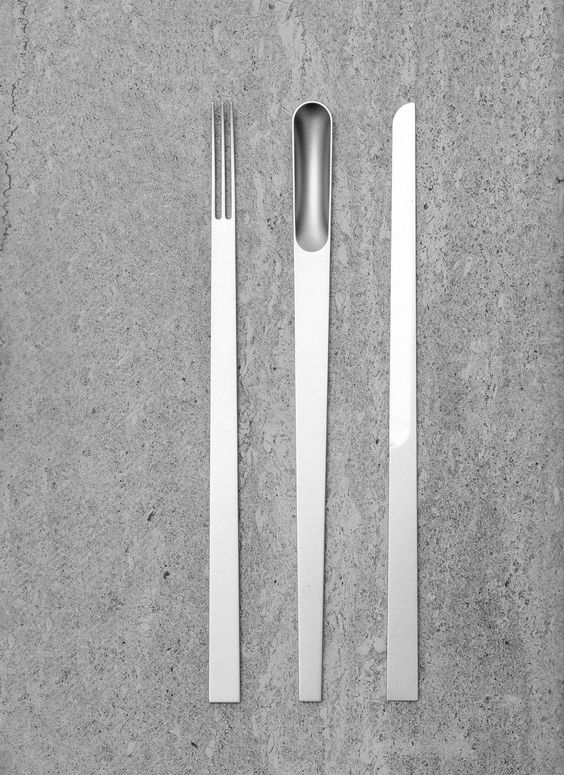 ---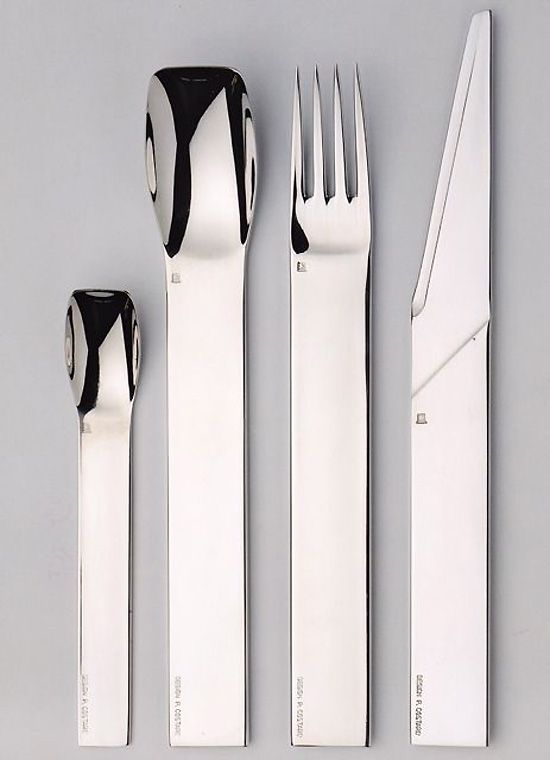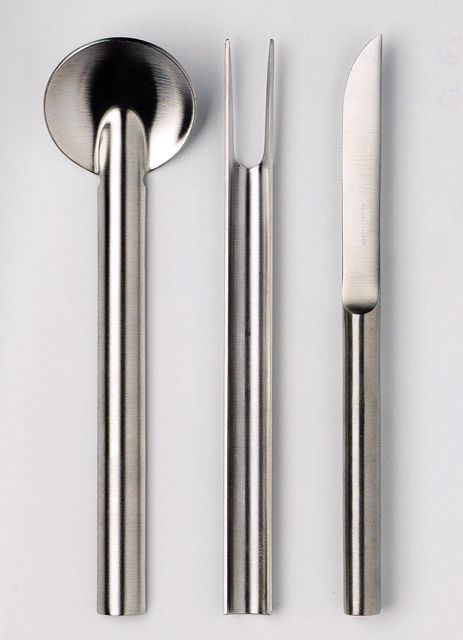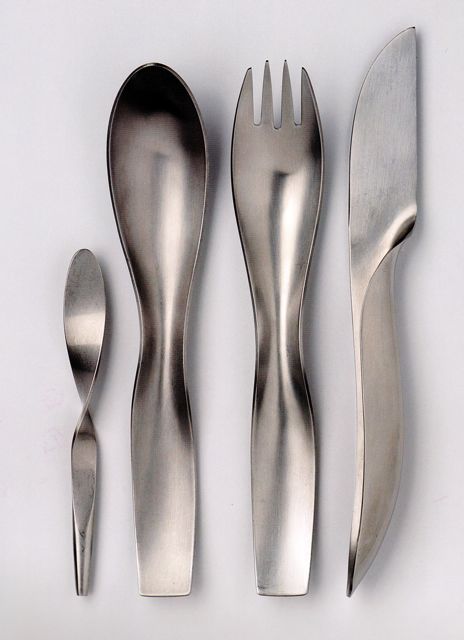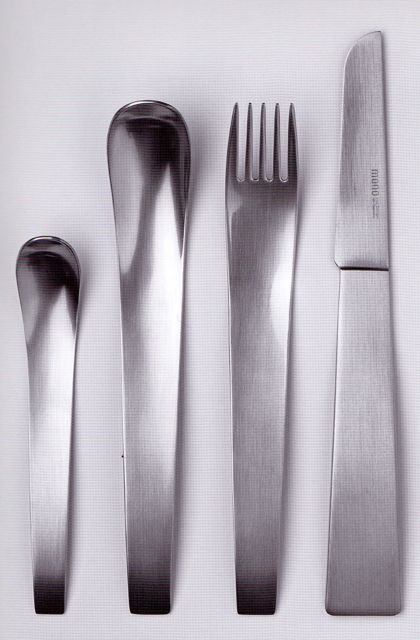 ---
This clever cutlery collection goes to show that flatware doesn't always have to mirror the same mundane shape. This contemporary interpretation is not only different and just as pleasant to use, its flat, folded profile also makes each piece nestable with the next! Together they create a unique geometric visual that's sure to be a conversation starter.