The Jet Capsule is a small, aerodynamically designed customizable egg-shaped fiberglass boat designed by Pierpaolo Lazzarini of Lazzarini Design that has evolved much since it's initial concept in 2009.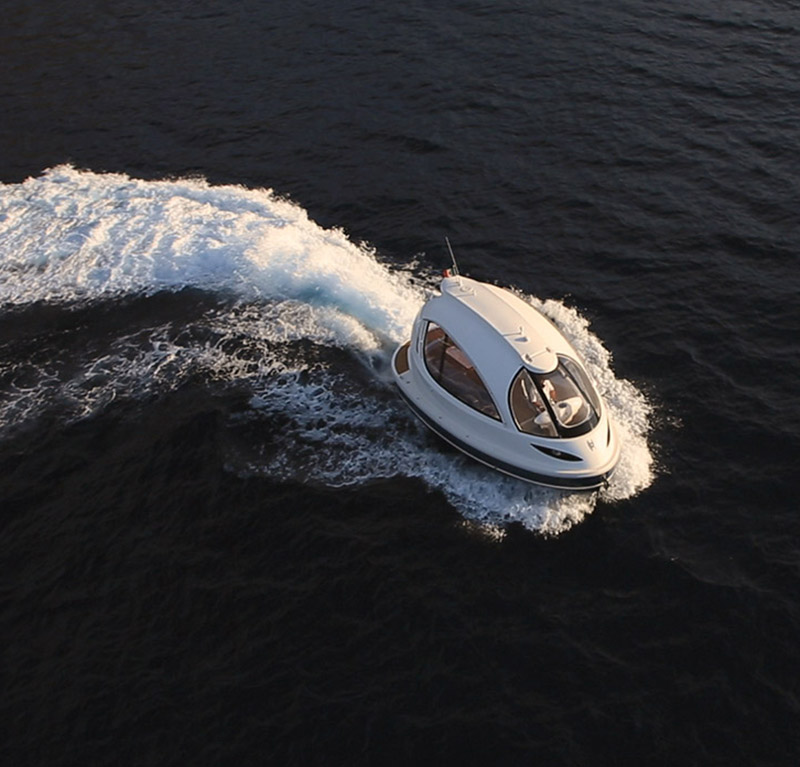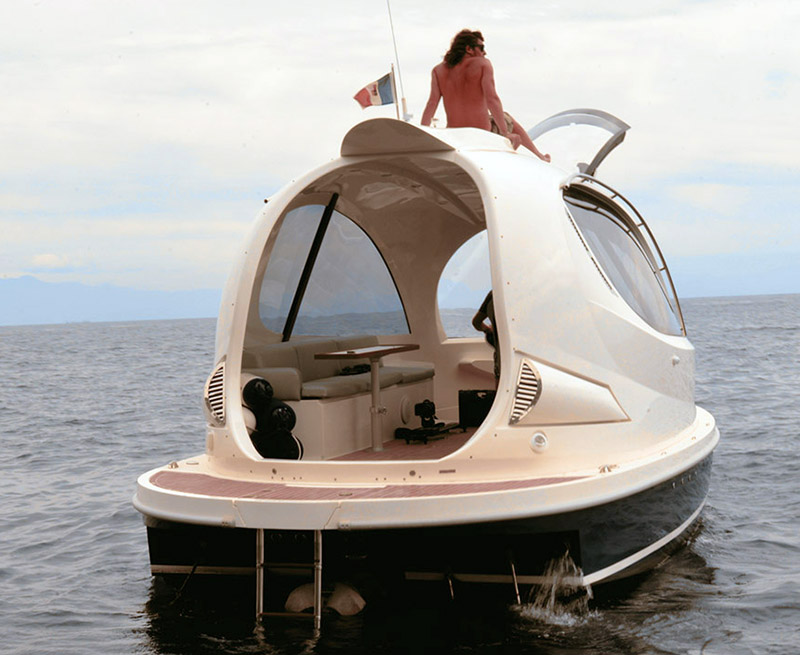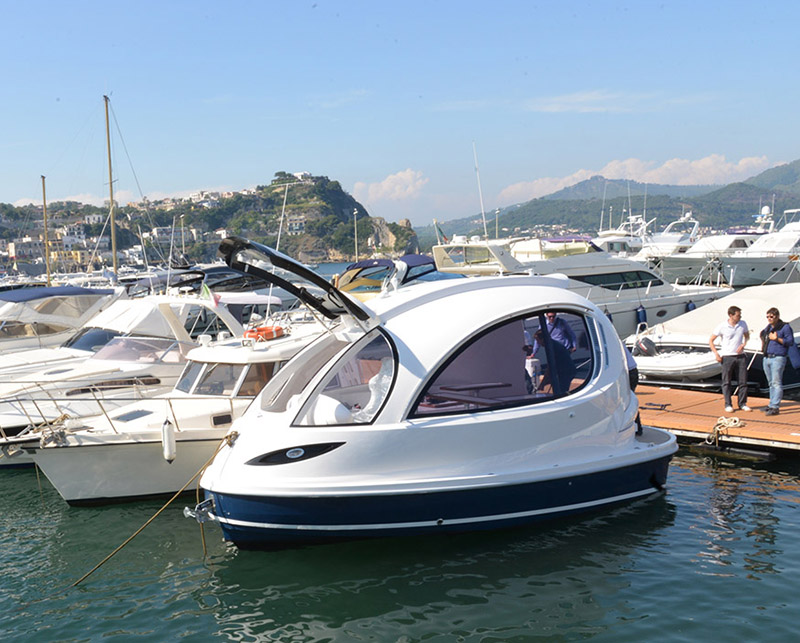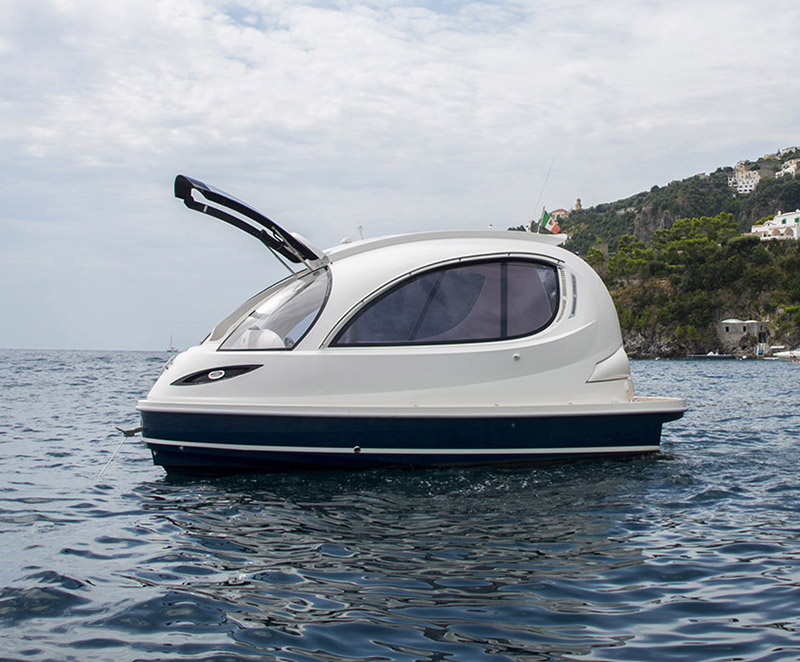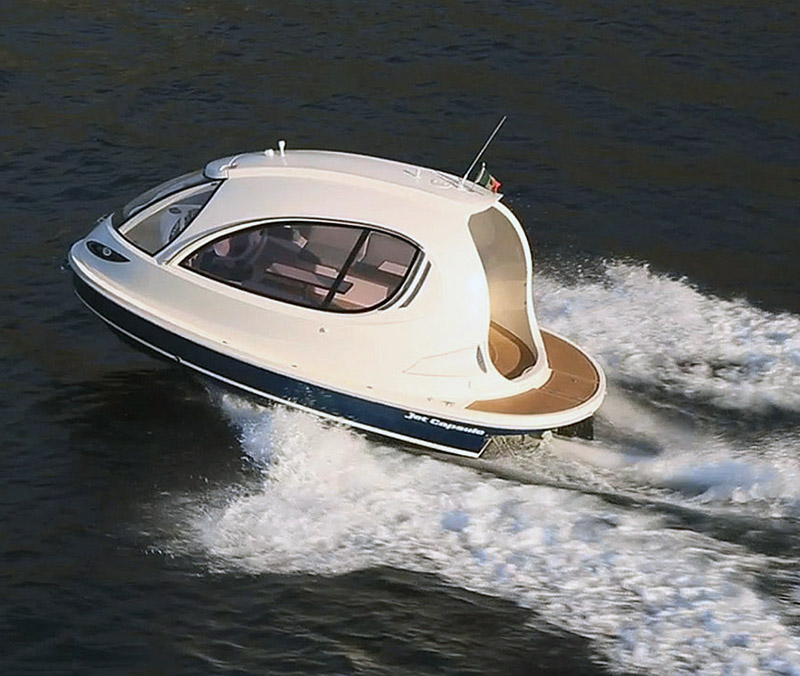 The capsules can be outfitted internally to seat up to 9 people or with transformable bed solutions, photochromic, plexiglass or even bullet-proof windows, attachable transformable sunbathing deck, air conditioning, automatic anchors, anti-theft system, live capsule locator, multiple remote and automatic functions and various electronic systems.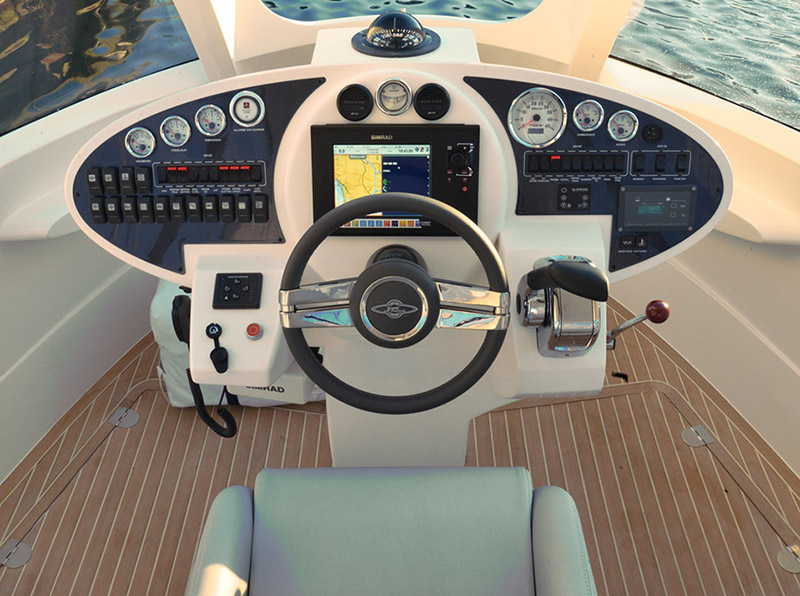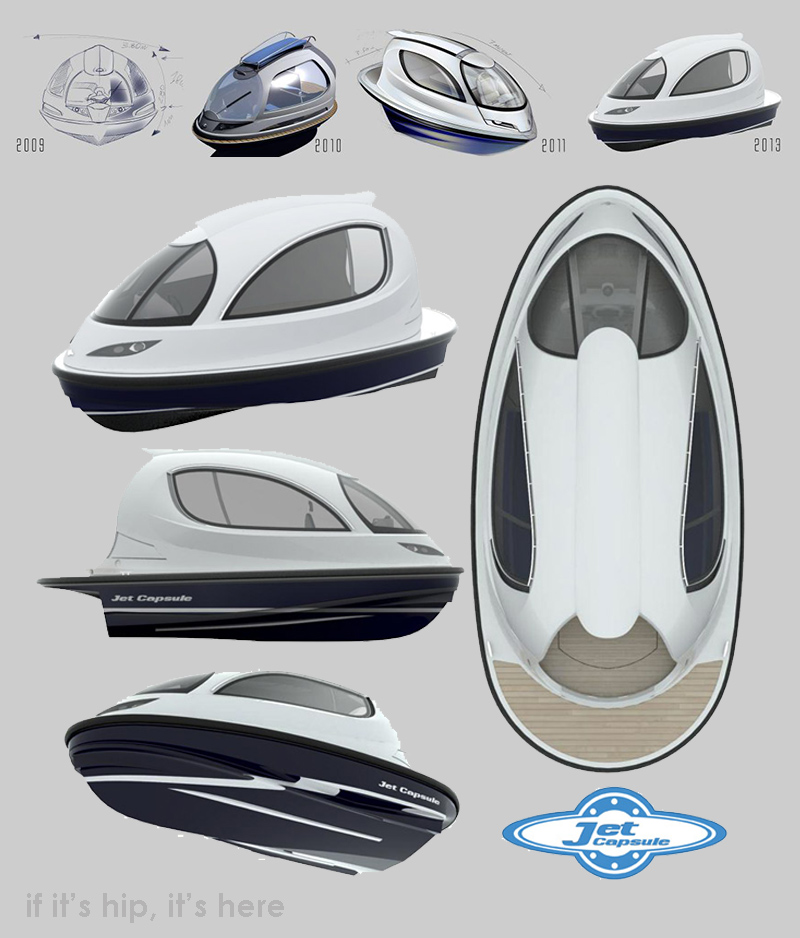 The 2014 Jet Capsule is a customizable 7 Meter (23 Ft) boat with a maximum width of 3.50 Meters (13Ft). These proportions make the Italian-designed Jet Capsule more spacious than any other seven meter boat. The engine power is completely customizable to include hydro jet propulsion engine systems (diesel or petrol fueled) ranging from single jet engines of 120Hp to 350Hp or dual engines of 400Hp to 800Hp. Made of vacuum-infusion moulding with film in composite and 70% carbon, The Jet Capsule's leading optional feature is the 100% full carbon shell. Other parts such as the upper structure, central stairway and deck are extremely lightweight – guaranteeing maximum stiffness, efficiency and minimum waste. The highly advantageous weight/power ratio enables the Jet Capsule to reach a top speed range from 20 to 50 knots (depending upon the selected engine configuration). This also means that less diesel is needed aboard, producing a positive cycle which makes the yacht less expensive, respectful of the environment and guarantees a large range. An electrically charged power plant version is underway.