A while ago I posted an article about RYNO Motors' single-wheeled electric scooter: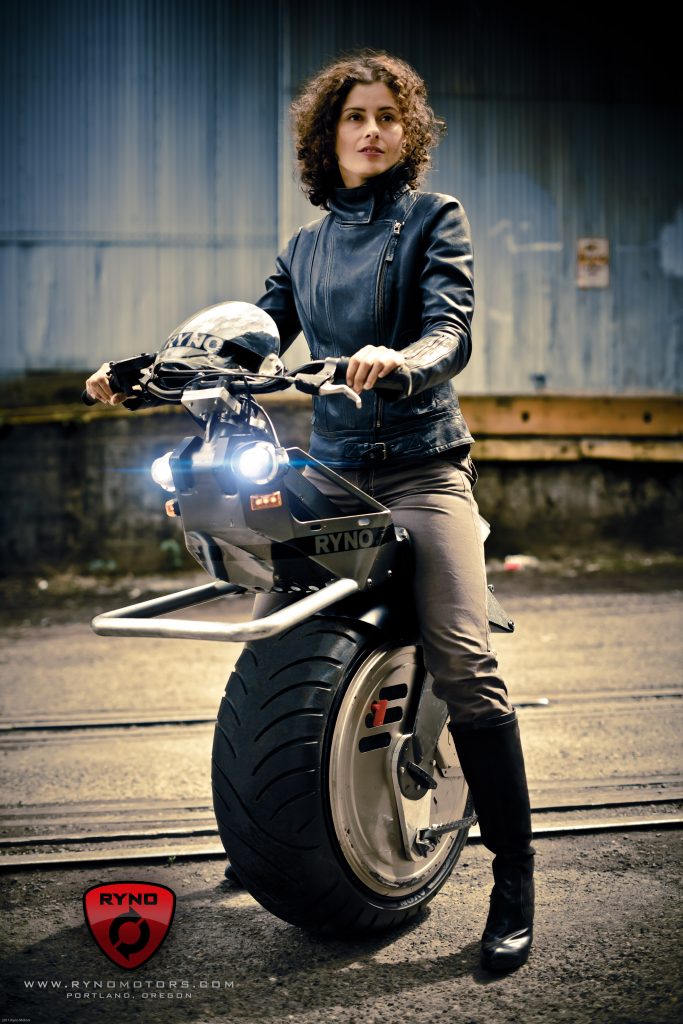 I liked the concept a lot and was impressed with its rather raw and industrial design (I have to admit, I also liked the female rider in that picture above). Today I want to continue the topic of mono-wheeled motorcycles and introduce UNO – a hybrid between sport motorcycle and Segway.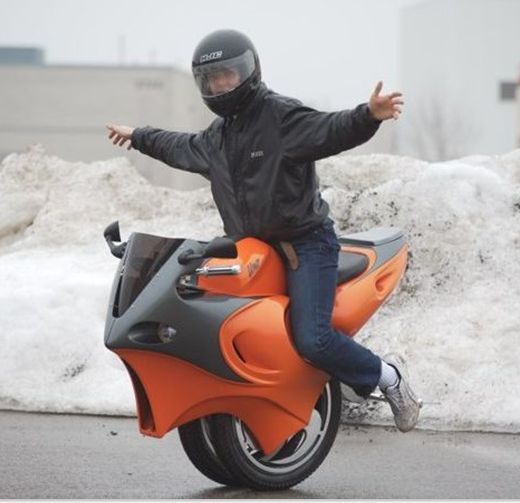 Think the Segway is just too geeky for your Born to Be Wild bad boy lifestyle? Then check out this cool new motorcycle born at the intersection of Geek Street and Hog Heaven Avenue.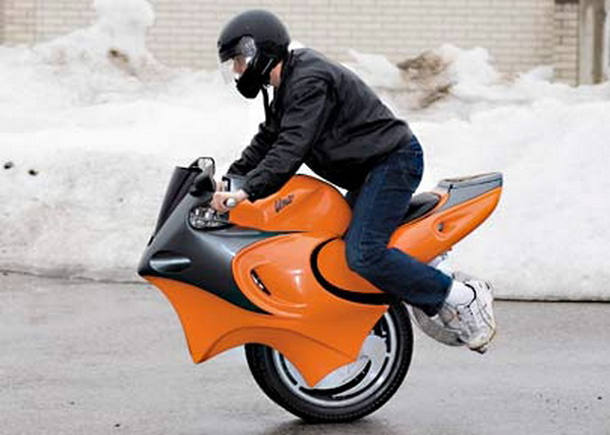 The Uno is a self-balancing motorcycle that uses a pair of gyroscopes to constantly keep its rider upright. Designed by 18-year old inventor Ben J. Poss Gulak (and built with the help of a team of bike builders and engineers), the 120-pound motorcycle is so easy to ride, its only control is a single on-off switch. To ride forward, lean forward, to reverse, simply lean back. The degree to which you lean increases or decreases your velocity. By using a pair of wheels, the bike can also make turns based on your side-to-side movements.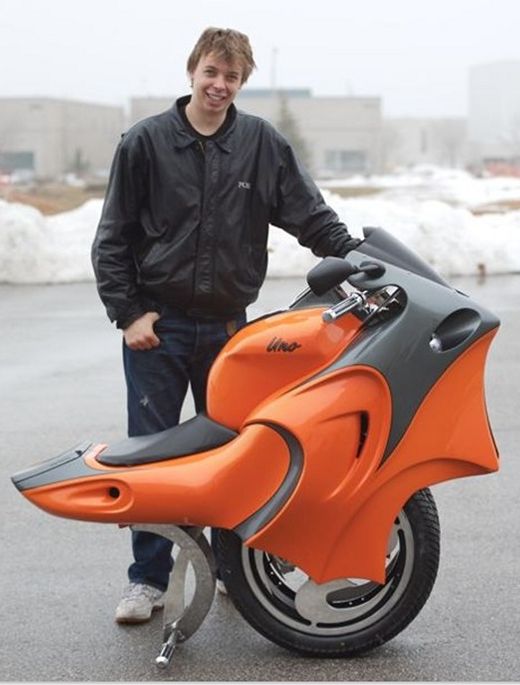 The one-of-a-kind motorcycle was demonstrated at the National Motorcycle Show in Toronto, Canada. Its current whereabouts are unknown, but I'm pretty sure you'll recognize it if you see it coming down the road.
Read more: http://technabob.com/blog/2008/04/25/the-uno-motorcyle-meets-segway/#ixzz4LVG18TvO